Monday, November 02, 2009
|
Posted by Evol Angel Scrapz
|
|
Edit Post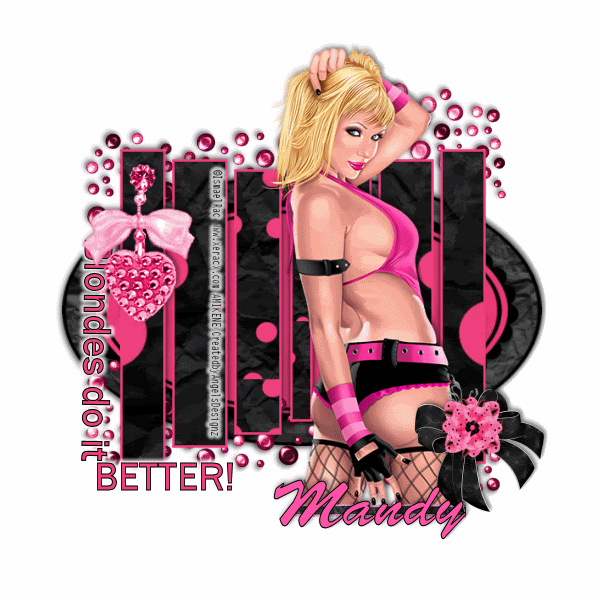 All of my tutorials require a working knowledge of PSP! This tutorial was written by me on November 2,2009. It is of my own ideas and creation! Any other tutorials found to be similar is coincidental.

Supplies Needed

Scrapkit of Choice
I'm using a Wonderful kit called Totally Pink Satin Dreams,made by Diva Designz. This is a PTU kit i cannot supply. You can purchase her kit here

Tube of Choice
I'm using the Wonderful work of Ismael Rac. You must have a license to use his work! You can purchase that here

Animation Shop

Let's Begin
Open new image 600x600,Flood fill white
Open paper1 in your psp,Change your background color to this paper by clicking on the pattern tab
Find your paper,Change the Angle to 0 and Scale to 60,Hit ok
Change your foreground color to black
Find your Preset Rectangle tool,Change the width to 3.00
Now draw out your first rectangle,Convert to raster,See mine for reference,Duplicate,Image,Mirror
Change the scale of the paper to your choice for the next set
Keep doing the same as above only change your scale a little each time
Now on the center rectangle u drew out add a dropshadow with these settings
-2
2
56
7.00
Do this with all the ones on the left side
Then on the center one again add another dropshadow using these settings
2
-2
56
7.00
Do this for all the rectangles on the right side
Hide your white background layer by clicking on the eye in your layers section on the right
Merge all other layers visable
Unhide your white background layer
Copy and paste Tag 2,Resize 70%,Place behind the merged layer,Add dropshadow of choice
Copy and paste tube of choice,Resize 85%,Add dropshadow
Copy and paste Jewel Splatter,Resize 60%,Add dropshadow
Move towards bottom of the merged layer,(See mine for reference)
Copy and paste Bow8,Resize 30%,Add dropshadow and place on the bottom right side of merged layer
Add Your Name and CopyRight Info Now!!
Go back to the Tag2,Duplicate 2x's
Move the original one inbetween the duplicated tags
Change the names of the tags to Tag1,Tag2 and Tag3
On Tag1,Image,Rotate,Free Rotate 20.00 Right
Make sure all layers is unchecked
Move this one so the jewel at the top of the tag aligns with the others
On Tag3,Image,Rotate,Free Rotate 25.00 Left. Align the jewel with the others
Add any saying you want or the same as mine

Time to Animate!!

Now Hide Tag1 and 3
Copy Merge,Go to Animation Shop and paste as new animation
Back to PSP,Hide Tag2,Unhide Tag1
Copy Merge over to animation shop,Paste after current frame
Move the scrolly thing at the bottom over to the right
Back to PSP,Hide Tag1,Unhide Tag2
Copy Merge over to Animation Shop,Paste After Current Frame
Again move the scrolly thing at the bottom of your tag to the right
Back to psp,Hide Tag2 and Unhide Tag3
Copy Merge over to Animation Shop,Paste After Current Frame
You should have a Total of 4 Frames
Now check your Animation
Highlight first frame,Go to Animation,Frame Properties and change to 25
Do this for each frame,Check animation again
Once happy with animation,Save as a GIF.
All done,Hope i didn't lose you anywhere on the animation
Thanks for trying my tutorial!



Blog Archive